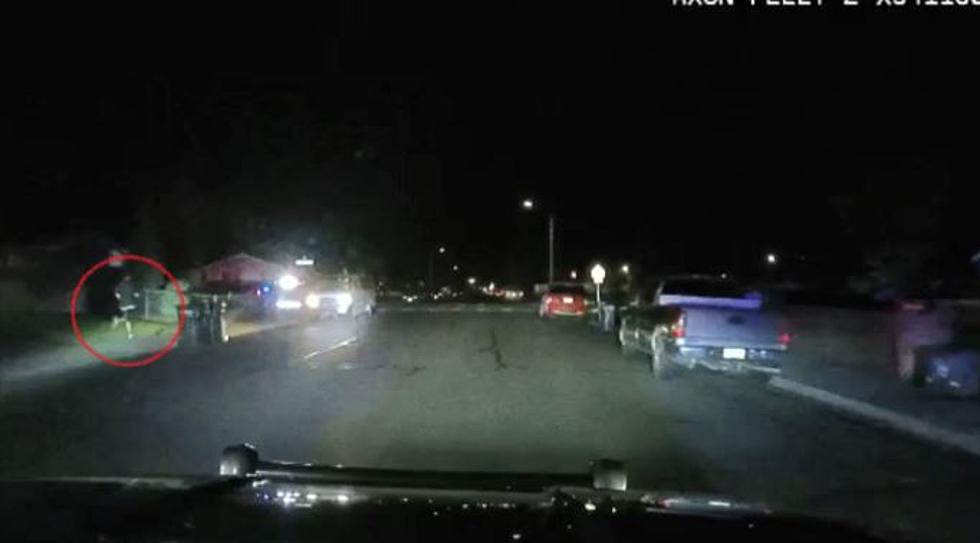 Pasco DV Suspect Finds You Can't 'Jog' Away from Cops
Pasco suspect fleeing (PPD)
That little red circle in photo is the suspect, just prior to his being 'taken down' by Pasco Police. You can run, but you can't hide.
Authorities captured 18-year-old Kevin Mauricio Contreras of Pasco after he allegedly assaulted a female victim with whom Police said he had a domestic violence qualifying relationship.
The assault occurred in the 1900 block of Parkview around 2 AM Monday morning. The woman was stabbed several times, and taken to an area hospital but fortunately none of the wounds were life-threatening.
Officers responding scoured the area and quickly located Conteras, but he was not willing to go peacefully.  He tried to run, and there was a brief scuffle when he was caught, but officers "displayed" a Taser and it seemed to change his attitude.
With two officers applying cuffs, he was loaded into a cruiser and taken to jail. He's now facing 2nd. Degree Assault Charges.
Kudos to Pasco Police for catching him so quickly.
Here are some tips for self-care during the pandemic: