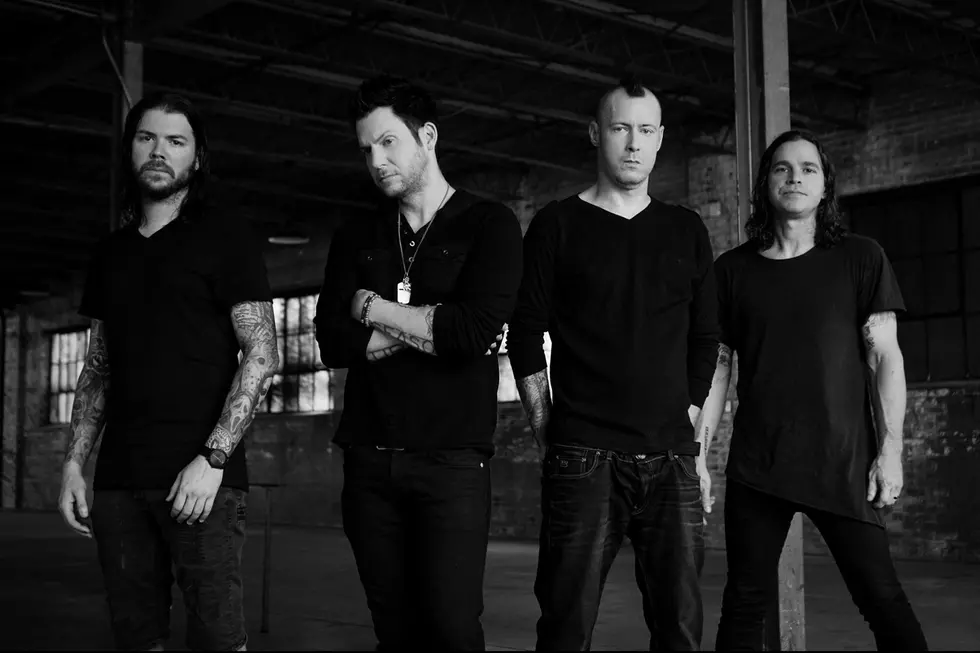 Limp Bizkit, Puddle of Mudd, Saliva Members Release Sleepkillers Song 'So Low'
Courtesy of Sleepkillers
Fresh rock act Sleepkillers are back with an icy shot of post-grunge provocation on their new song, "So Low," the second single from the supergroup that's spearheaded by Limp Bizkit bassist Sam Rivers and ex-Puddle of Mudd member Damien Starkey.
It follows last year's lumbering guitar stomp from the crew, "Dirty Foot," which was the premiere tune from the nu¨-metal-indebted duo. Rivers and Starkey are joined by both Saliva's Bobby Amaru and fellow Puddle of Mudd alum Adam Latiff in their live lineup.
"So Low" is set to appear on the burgeoning rockers' self-titled, debut album, due out March 1. Below, watch the stylized lyric clip for the emotion-fueled jam, and see the track listing for the upcoming Sleepkillers album after the video.
The band are said to be currently planning some live shows around the record's release. Pre-orders for Sleepkillers album go live on iTunes, Thursday, Feb. 21, and will include instant downloads of "Dirty Foot" and "So Low."
Sleepkillers, Sleepkillers Track Listing
"Dirty Foot"
"Leftovers"
"Left for Dead"
"Drown"
"Hate Me"
"End of the Rope"
"So Low"
"Hogtied"
"Facedown"
"Better Man"
Top 90 Hard Rock + Metal Albums of the 1990s