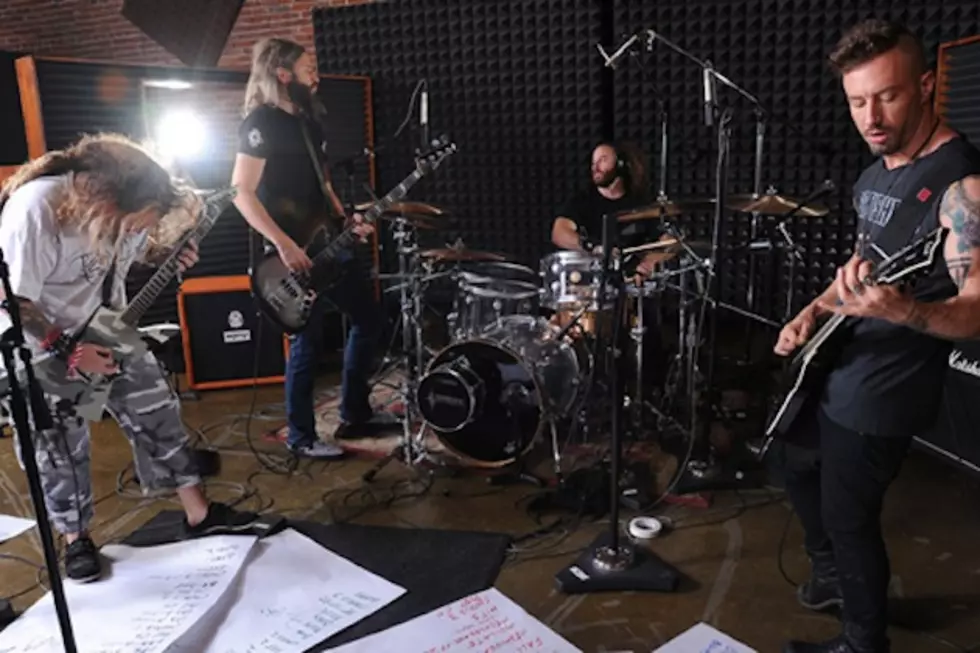 Soulfly, Dillinger Escape Plan, Mastodon + Mars Volta Members Announce Killer Be Killed Album
Nuclear Blast
Forgive us for using the word "supergroup," but Killer Be Killed has the collective talent to become one of the best supergroups in history. Each musician has achieved extreme success in their many endeavors, so expectations are high for the new quartet known as Killer Be Killed. Additionally, Cavalera, Puciato and Sanders will all handle vocal duties on the band's debut, which will be produced by Josh Wilbur (Lamb of God / Gojira).
"We [Puciato and Cavalera] did the song on Soulfly's 'Omen' and then we started talking about doing an entire album together, the way he had with Alex Newport," Puciato explains. "We eventually got together with some riffs we both had and wrote a bunch more material in a 72-hour blast out in the desert. We left with about 15 demos we made using the same drum machine and four track Max used working on Chaos A.D." As for the sound of Killer Be Killed,? "It's a bit of Sabbath-y doom, a bit of thrash, a bit of hardcore and punk," says Puciato.
Puciato continues, "There would be no point in doing this if it sounded the same as our other bands. Of any of our bands, it sounds the furthest away from mine, mainly because Dillinger is [guitarist/founder] Ben [Weinman]'s expression, musically."
"This is a very special project," Cavalera adds." It's a one of a kind thing, with a lot of potential. The album is a mix of heavy, fast and melodic songs. I love the idea of Greg, Troy and I singing together, with David Elitch's amazing drumming. Being a part of this is something quite different for me."
As for Troy Sanders, the Mastodon bassist / vocalist describes KBK as "a perfect blend of a legend, a freak, a beast and a wookie." The musician adds, "Having met, created and recorded an album together, this experience has easily exceeded my initial expectations. The collective energy and mutual respect for one another eased the entire process and has been very therapeutic for me."
Killer Be Killed's debut will launch sometime next year via Nuclear Blast. Stay tuned for more updates!