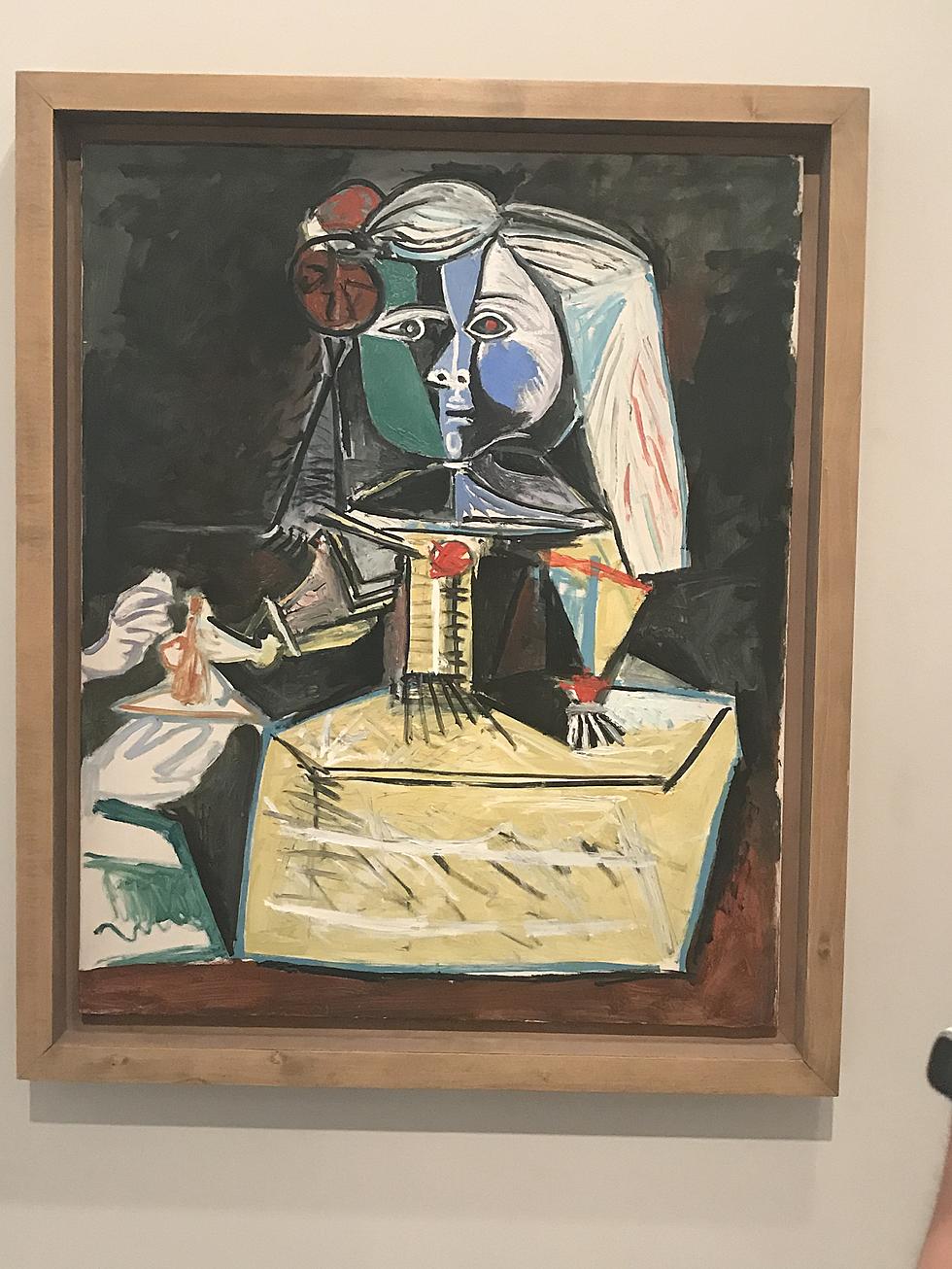 Yelp Says These are the BEST Ten Art Galleries in the Tri-Cities
TSM
I've always been a big fan of art galleries and museums, but frankly I had no idea how large the rich backdrop of culture we have here in the Columbia Basin really is.
I'm hoping to explore very soon some of these places and see what they have to offer. Some are open during the pandemic, some are not, so check online or call before you go and take a look.
I only knew of a couple of these places, I had no awareness about the plethora of choices until now.
According to Yelp reviews, these are the top ten best art galleries around the Columbia Basin, see if you agree.
1. Allied Arts - 89 Lee Blvd. in Richland - (509) 943-9815
2. The Art Loft  - 121 Vista Way in Kennewick
3. Mosswood - 702B Jadwin Ave in Richland - (509) 713-7180
4. Sixth Street Art and Gift Gallery - 702 6th Street in Prosser - (509) 781-6220
5. Tri-Art Gallery - 2815 Van Geisen in Richland - (509) 551-3360
6. Kat Millicent Custom Art -1377 George Washington Way Richland - (509) 940-5090
7. Chris Blevins Watercolors - Kennewick, WA - (509) 430-8633
8. Anvil Studio - 1955 Birch Ave. in Richland - (509) 946-6735
9. Labrie Glass Studio - 713 9th Street in Benton City - (509) 362-4040
10. Lisa Hill Watercolorist - 619 Tanglewood Dr. in Richland (509) 943-2244
You can also check out You & I Framing & Gallery at 214 W. 1st Ave. in Kennewick, Kiona Vineyards in Benton City, Wood Hacker on the corner of 7th Ave and Edison St. in Kennewick, Quiltmania on Jadwin Ave in Richland, Gabrielle's Glassworks on S. Green St. in Kennwick, Dakind Shop at 309 W. Kennwick Ave. in Kennewick and Kay C's Art & Collectibles on E. Main St. in Hermiston, Oregon.
Pablo Picasso Museum Barcelona Spain
There are many Picasso museums worldwide, at least five of which are in Spain, and even with the enormous amount of work that Picasso created throughout his lifetime, there are gems to uncover everywhere in the small Barcelona gallery.
To the people who have shepherded Barcelona's Picasso Museum down through the decades, the mission of presenting a collection of Spain's quintessential modern artist to the people of Catalonia, an autonomous community on the northeastern corner of Spain containing four provinces, one of which is Barcelona, is one that I am sure they take very seriously.
A number of major collectors of Picasso's art have given their collections to this museum, and Picasso himself on at least one occasion gave a substantial amount of his own work to the museum as well, to insure that its collection would be noteworthy.