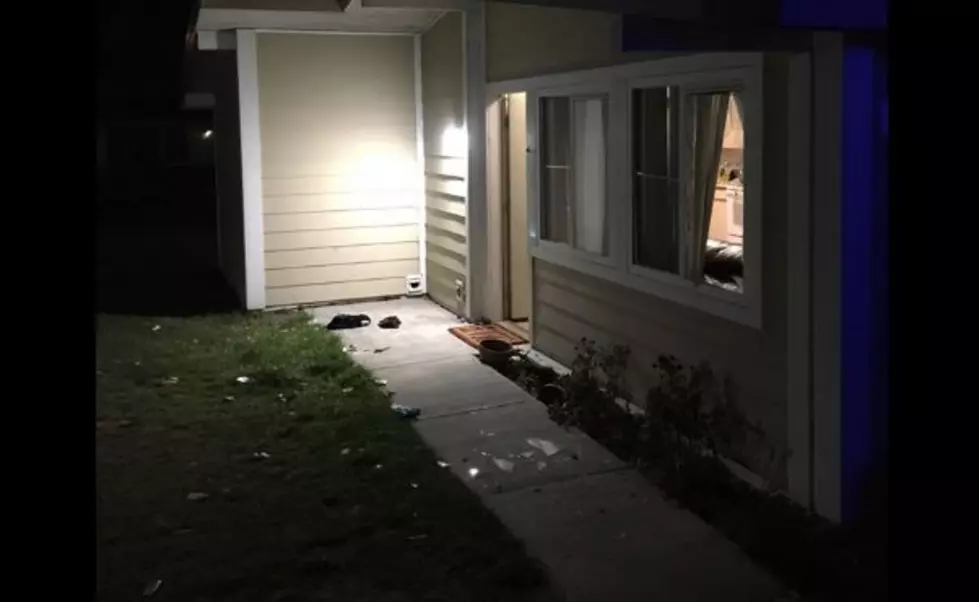 Burglar Badly Sliced by Broken Window, Fights Officers
Teen who tried to stop the other from entering was found lying here (Kennewick police)
Kennewick police say two juveniles are recovering from multiple wounds requiring a lot of stitches after an attempted break-in early Friday morning.
Around 1:30AM officers were called to apartment units in the 1900 block of West 5th, just north of Underhill Park, for a report of suspicious person.
Upon arrival they found a juvenile male lying on the ground covered in blood. They learned a second male was inside the unit. The first teen said the other one inside broke the window, and he was trying to keep him from going in. In the process they both cut themselves badly.
Once inside, the second juvenile, also badly hurt, refused to follow officers commands and tried to assault one of them.  The second teen is facing multiple felony charges. He is said to be 16 years of age, no age listed for the other juvenile.
The first teen who was found outside was treated at Trios Southridge ER and then released. No word if anyone was inside the unit during the break in.
The investigation continues.