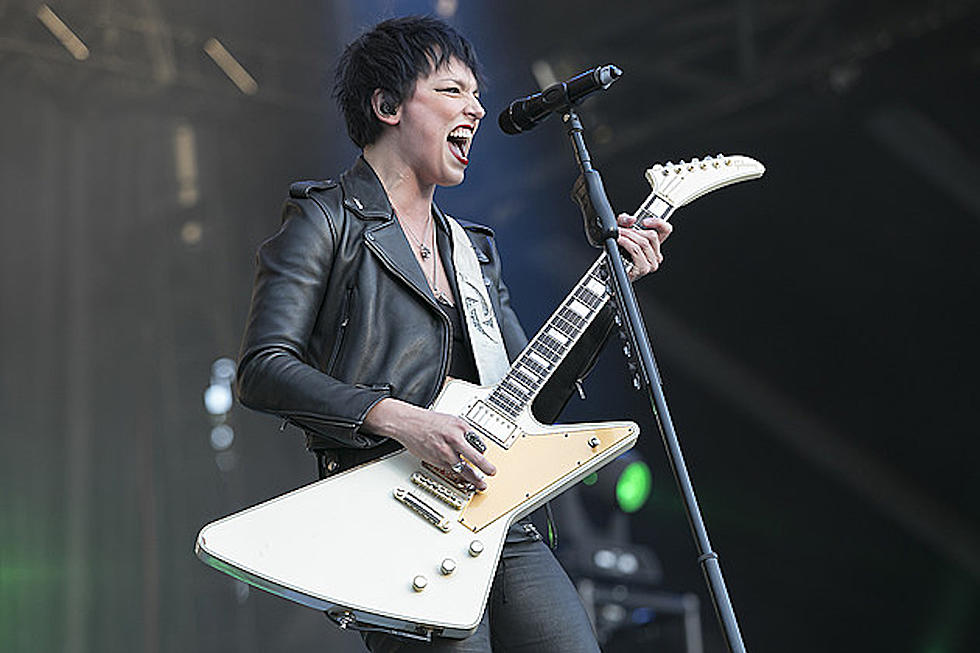 Halestorm: 'Unless You're Underground With Us, You're Probably Not a Rock Star'
Raymond Ahner for Loudwire
It's no secret that modern rock has been evolving over the last few years, especially through experimentation with other genres. Bring Me the Horizon frontman Oli Sykes made a comment a few months ago that rap is basically the punk and that rock has gone flat. Halestorm's Lzzy Hale isn't necessarily sure that's true, as she thinks "everybody wants to be a rock star."
"I think personally, whether you're a rap star, a pop star or a country star, everybody wants to be a rock star. It doesn't mean you are," the singer told Finland's Kaaos TV. Guitarist Joe Hottinger weighed in as well, adding that it depends on what everyone's definition of a rock star is.
"[Rappers] definitely make more money," Hottinger says. "Rock is a little underground right now, which I love. We're down here simmering, and there's some really cool music happening, and fans all over the world that stick with you forever. These pop things happen and it's vapid. A band goes up and it comes down real fast 'cause people just move on to the next thing."
The guitarist points out that he is in a rock band during a time where rock is not the most popular genre like it was in the '80s or '90s. "All the money is over there, and that's fine. They can have it," he says. "We have a really cool thing going on here in rock and roll, and I like it."
Hale praises rock fans because their passion is mainly what brings them to concerts and other musical events. "They're not there to show off their cute outfits and take selfies. They're there because it's a part of their life," she explains. "Some of these kids primally need to be there to make themselves feel like they belong somewhere, and I think that that's powerful. So we're very proud of that."
"Like I said, everybody wants to wear the leather jacket and be a rock star, but, really, the truth is that unless you're underground with us, you're probably not," she concludes. Watch the full interview below.
Halestorm Speak With KAAOS TV
30 Best Hard Rock Albums of 2018