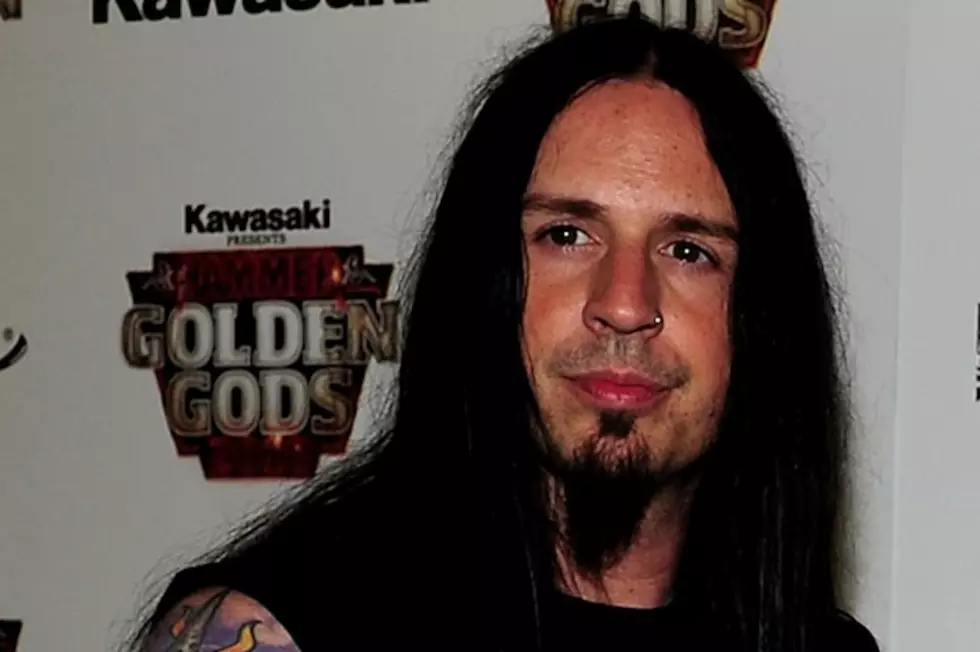 Jeremy Spencer of Five Finger Death Punch Wins Best Drummer at 2012 Revolver Golden Gods
In a hilarious acceptance video,  FFDP stickman Jeremy Spencer accepted this year's best drummer honors. Spencer beat out a literal who's who of rock and metal drummers, which included Foo Fighters' Taylor Hawkins, Mastodon's Brann Dailor, Lamb of God's Chris Adler, Meshuggah's Tomas Haake and Anthrax drummer Charlie Benante.
Spencer's tape featured him accepting the award to an audience of of two — members of his band in ridiculous attire. His most recent collection of impressive stick work and blast beats can be heard on Five Finger Death Punch's hard-hitting third album, 'American Capitalist' — they are currently on a North American tour with Soulfly.