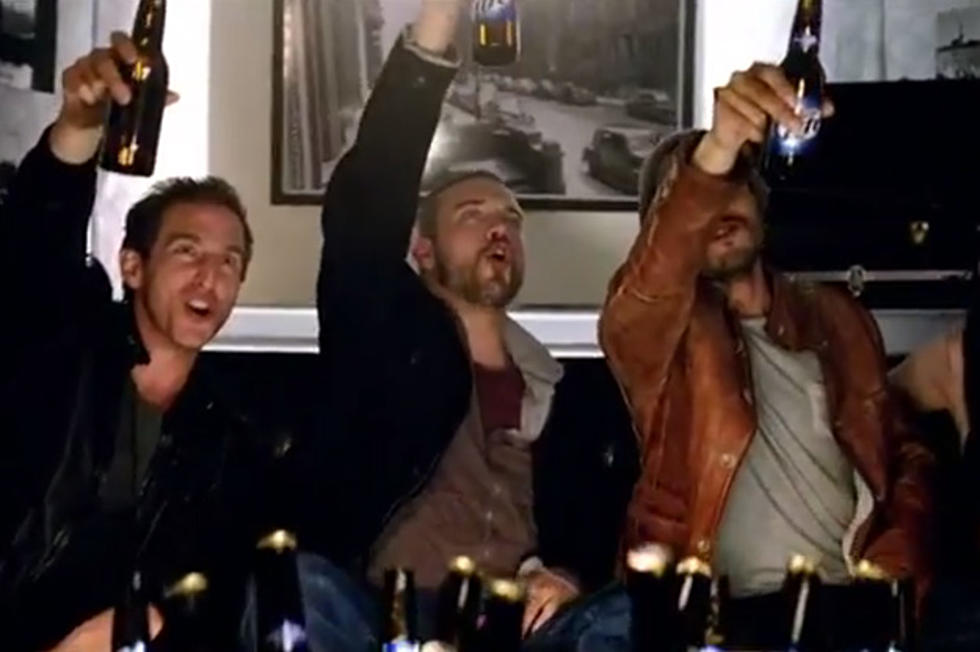 Miller Lite 'Roadie' Commercial – What's the Song?
'What Makes a Good Man' by ballsy British bluesmen the Heavy soundtrack a swaggering new Miller Lite commercial, featuring a cast of rock show characters, a bunch of beer and a cameo by the band themselves 17 seconds in — check the video below.
Here's the narrative: a rolling crane shot pans over a long line before a rock show, a small crew of handsome dudes stands under a 'Miller Lite Presents The Heavy' marquee. Up ahead, a smarmy fellow looks Lilliputian before a Viking of a bouncer. As the comparatively small guy excitedly turns around — a Snatch-style intro text tells us he's "Fast Eddie." "Slick," who's evidently rather smooth, grabs some boxes from a trailer and carries them inside, the Viking leading the way. They've made it backstage and are stoked.
Viking hands them each a beer. Some of the guys meet the band — it's the Heavy! — and goateed "Diablo" meets a girl. Before the rockers head on stage, they raise a toast with our wily trio. Evidently it was a toast to the bouncer, who turns around with a no-you-da-man point: "Cousin Lou" (strange name for a Norseman) is pleased.
"It's not just a good time. It's Miller Time."
Make sure to use the #millertime hashtag the next time you try to to sneak into a concert. It'll work out fine.
Be on the lookout for the Heavy's third album, 'The Glorious Dead,' out soon.
Check Out the Heavy's 'What Makes a Good Man' in the Miller Lite Commercial