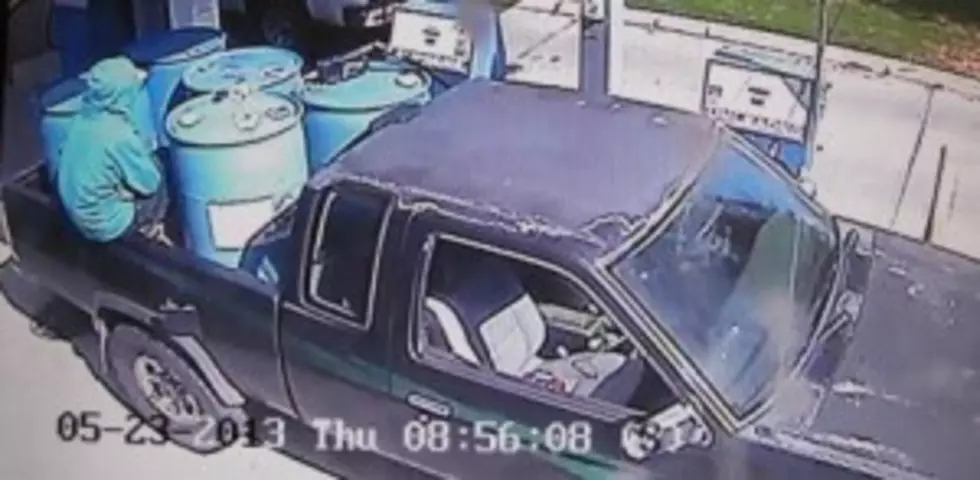 Suspects Sought in Massive Fuel Theft in Tri-Cities [PHOTOS]
(Kennewick police department)
Authorities are seeking at least three suspects and three vehicles involved in a large fuel theft last week.
Kennewick police say the suspects used a stolen CFN fuel card (Pacific Pride) loaded more than 1,000 gallons of gas and diesel into barrels and three different vehicles between May 23 and 28.
Authorities did not release the specific CFN locations, only saying they occurred in the Tri-Cities area. One of the vehicles, a dark blue or black pickup, is seen with three large barrels in the back. Another vehicle, a silver pickup, is seen fueling a large red tank in the back, and the third suspect vehicle was a white van.
Anyone with information about the suspects or vehicles is asked to contact Tri-Cities Crime Stoppers immediately at 509-586-8477. All tips are anonymous, and information resulting directly in an arrest can meet with a cash reward.