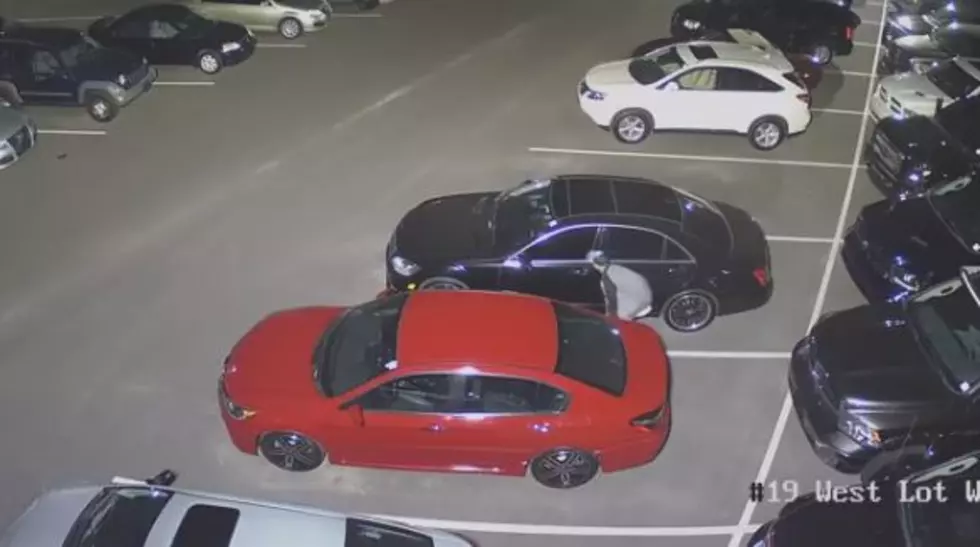 Reward Offered for Info on Auction Lot Car Prowler [VIDEO]
Musser lot car prowl suspect, between the red and black vehicles (Pasco Police)
The incident occurred right around midnight last Thursday into Friday, June 11-12, now surveillance video has been released.
Pasco Police say this suspect is seen on video, prowling multiple vehicles at the Musser Brothers Auction lot, located at 3125 Rickenbacker Drive.  Police say the person was able to steal a number of radios and headsets from a variety of rigs.
Anyone who may have information is urged to call (509)-628-0333. All leads can be confidential. Musser Brothers is offering a $500 cash reward for information leading directly to the apprehension of the suspect.