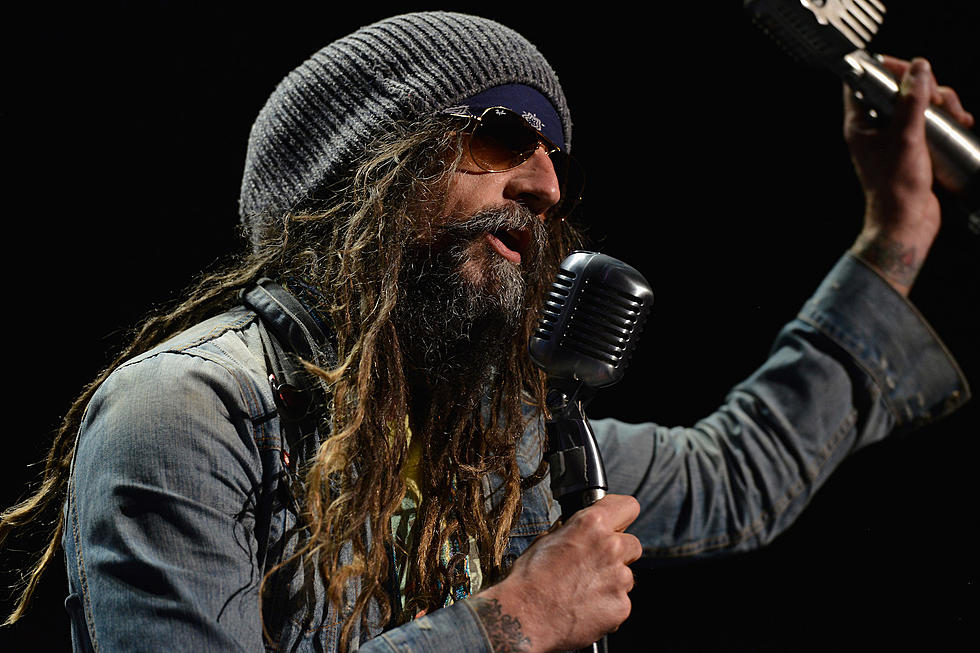 Rob Zombie: Mainstream Shuns Metal + Horror Almost as Much as Porn
Duane Prokop, Getty Images
Everyone in the rock and metal world is aware that the genre isn't treated with the same respect as others by the mainstream culture. It's something we've all had to accept, and eventually realize we probably prefer it that way anyway. Rob Zombie has described it in almost perfect terms, saying that the mainstream shuns metal and the horror genre almost as much as porn.
"I can speak on it from both points of view actually, since I've dealt with it on two levels," the musician and horror filmmaker told Heavy Consequence. "It's completely true. In the film world, horror movies were always treated like the dirty little secret. It didn't matter that some of these studios exist merely by the fact that they started making horror movies."
"Same thing with music," he continues. "The biggest insult of how hard rock music [is treated] can always be seen with the Grammys. They tried to rectify it every once while, but it's like you could have a record that sells 10 million copies and they'll present you the award off-camera. It's like you don't mean anything. And then they have some record like best instrumental polka album and they'll present it on camera even though it sold nothing."
Zombie then makes the comparison of how metal and horror are treated to the porn industry, which for obvious reasons, cannot be celebrated in mainstream culture. "Both are treated like they're just one step above pornography. And for that reason they'll always be there, because the fans don't think of it that way. The fans are there forever."
Another point he brings up as an example is Iron Maiden, who may not be recognized by  anyone just walking down the street. "But they're monstrously huge — and they always will be, just like horror movies will always be," Zombie adds.
Zombie's latest film, 3 From Hell, surpassed box office expectations so much so that it is returning to theaters in October to fulfill the high demand. The film starred the late Sid Haig, who just recently passed away. Zombie paid tribute to the actor in a statement on his Facebook, "The Captain is gone... but he will never be forgotten...Rest in Peace Sid."
See Rob Zombie in the 50 Best Metal + Hard Rock Live Bands of All Time