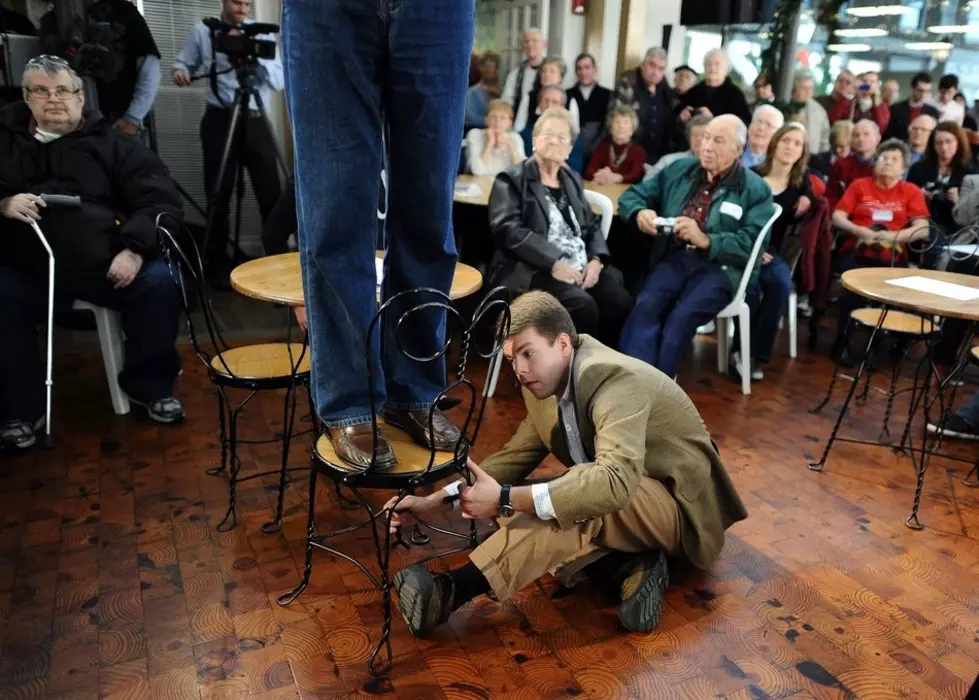 The Worst Job of 2011 [PHOTOS]
(Photo by Jewel Samad, Getty Images)
2012 Presidential Candidate Mitt Romney held a campaign event yesterday at Music Man Square in Mason City, Iowa. The best part about the event was catching Romney staff member Garrett Jackson sitting in an awkward half-criss-cross-indian-style to hold steady a chair that Romney was standing on.
I'm sure that Jackson has other very important duties like picking up dry cleaning, resetting the alarm clock, and making runs for non-caffeinated soda, but this has got to be one of the most embarrassing moments of his life.
The next question, why didn't he hold the chair for Ann Romney too? What a dick!