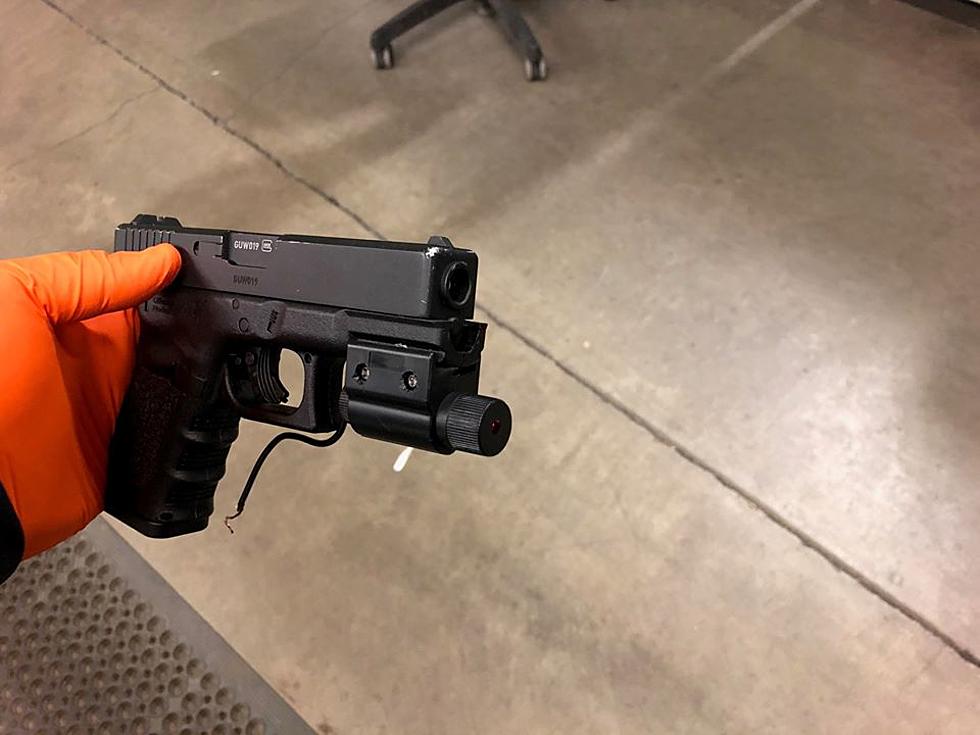 Time to Play the Stay-at-Home Mystery 'Is It FAKE or Is It REAL?'
City of Spokane Police Department
You are eyeballing a very real looking BB gun that was taken off a 19-year-old male by the Spokane Police Department. Police say the man had intentionally shot at and shattered several windows at Garry Middle School on the morning of March 24, causing several thousand dollars of damage.
An aware District 81 School Resource Officer recognized the male as he was riding a scooter around Shaw Middle School earlier in the day. They had excellent video footage of the crime, which led to his arrest.
Notice the muzzle of the pistol is the actual size of a real Glock 19. Further inside the barrel, it necks down to the size of a BB. The butt of the magazine is also made to appear as an actual Glock 19 magazine, except for the portion that holds the BBs.
The gun actually has a number on the side, which looks like a serial number and it is stamped Glock 19 on the slide. There is also a laser attached to the rail. Putting this BB gun next to an actual Glock 19, a person would be hard pressed to distinguish the difference.
For some odd reason, he had the gun wrapped in this blond wig*. He denied that it was a "robbery kit."
This is a fully legal gun and the SPD only posted this to show how hard it is to tell the real guns from the "toys," especially in a fraction of a second.
In a fraction of a second, could you tell the difference?
* The foil in the final picture shows some burnt heroin.