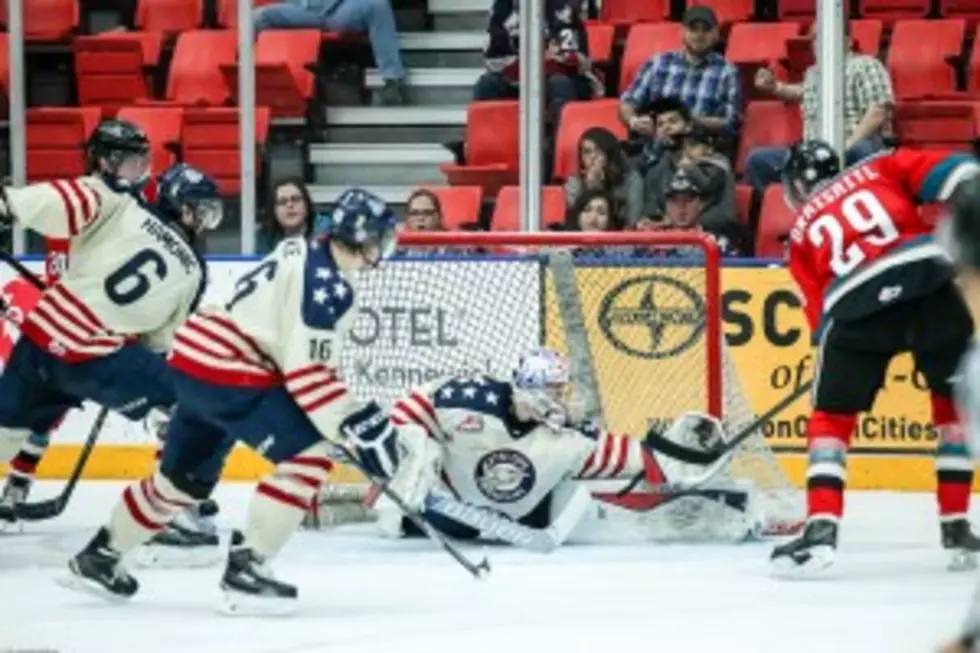 Tri-City Americans Goalie Sets Playoff Saves Record With Amazing Performance
Eric Comrie a Monster in net for Tri-City (Tri-City Americans - John Allen)
It's best to save some of your best for last.
Eric Comrie left Tri-City Americans fans with a lasting impression of why he's been one of the best goaltenders in the entire Canadian Hockey League over the last four years, making 66 saves in his swan song performance Wednesday night at Toyota Center.
The Western Hockey League doesn't list single-game playoff save records, but according to Americans sources,  by stopping 66 of 71 shots in the 5-4 overtime loss to Kelowna, Comrie likely set a Tri-City single-game playoff record, and possibly all-time single game mark.
Comrie, who stopped over 5,000 shots during his tenure with the Americans,  will likely begin next season with the AHL associate team of the Winnipeg Jets, who drafted him in the 2nd round during his draft year; if he doesn't stick with the NHL club.
 Yahoo Sports Canada named him their 1st star of the night Wednesday evening, for his stellar performance.
Comrie faced three former Canadian National Junior teammates on the Kelowna roster, who helped him win the Gold in the World Junior Games in December.
The Rockets won the series 4-0, but not before the injury-wracked Americans put up a tremendous fight in games 3-4, losing 5-3 and the overtime loss 5-4 Wednesday.  Kelowna scored with 1:28 left in the extra period to move on in the playoffs.
Evan Sarthou is considered the heir apparent in net for Tri-City, and hopefully before long we will see Comrie in net for the Winnipeg Jets.  You will be able to say you watched him when he was here in Tri-Cities.