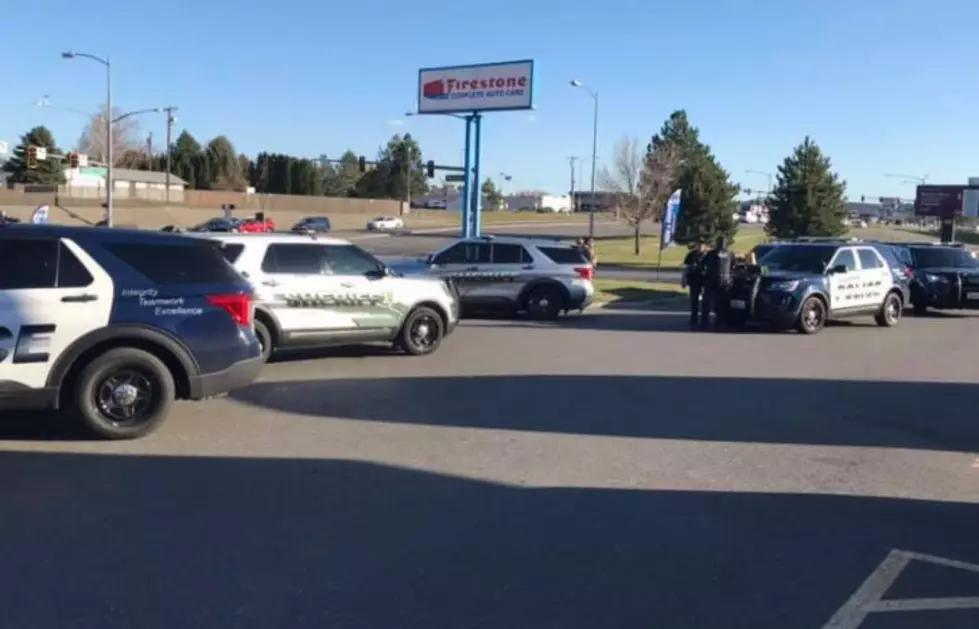 Disturbance Call Leads to Capture of Wanted Suspect
BCSO
Disturbance nets arrest
Thursday afternoon, a woman's decision to raise a ruckus in a Circle K led to the apprehension of her male companion on outstanding warrants.
Benton County Sheriff's Deputies were called to the Circle K just north of the mall on Columbia Center Boulevard, across from Perfection Tire.
Workers said the woman was causing a disturbance, what she specifically did not was not listed. She left the store a short time later and workers called 911. Deputies caught up with her in a vehicle with a male companion (their identities were not released).
Based upon the workers descriptions, their car was quickly found near the Firestone Tire Center just south.
After investigating a possible trespass order violation, Deputies took the man into custody as he was wanted on several outstanding warrants, plus he had a no contact order with the woman.
He's now in the Benton County jail. Officials have not said what she was doing with him, or if she was there against her will.
Richland Police assisted with the situation.
It seems on a regular basis we hear about women who are involved in illegal activity or incidents, and the man they're with has a No Contact order with them. Some of them are found to be against their will, but a significant number are not. Apparently the two people don't let No Contact orders get in the way of their 'hanging out.'
The incident remains under investigation. No one was injured in the altercations.
10 Washington Laws You Break On A Daily Basis