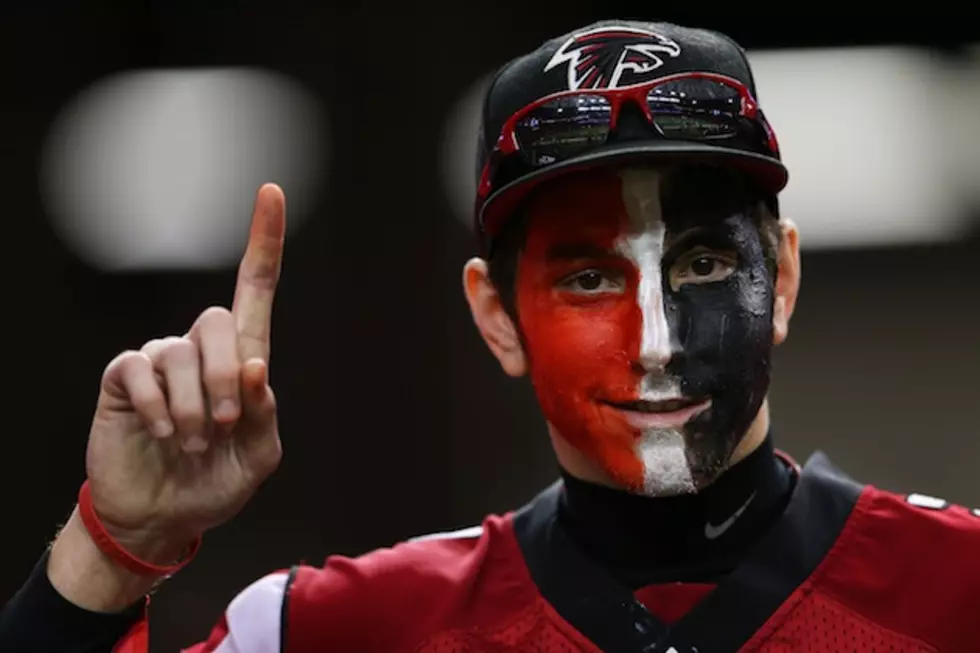 Falcons Fan Stabbed By 49ers Fan After NFC Championship Game
Getty Images
As if losing in the NFC Championship game weren't bad enough, an unlucky Atlanta Falcons fan was stabbed by a San Francisco 49ers fan outside the Georgia Dome after the 49ers 28-24 victory on Sunday night. 
Details are sketchy at the time but police reports from witnesses say the Falcons fan got into a heated argument in the parking lot with another man and two women who were 49ers fans. The Falcons fan punched the other man which led him to pull out a knife and stab his assaulter in the neck.
The man was transported to a local hospital and his condition is unknown at this time.