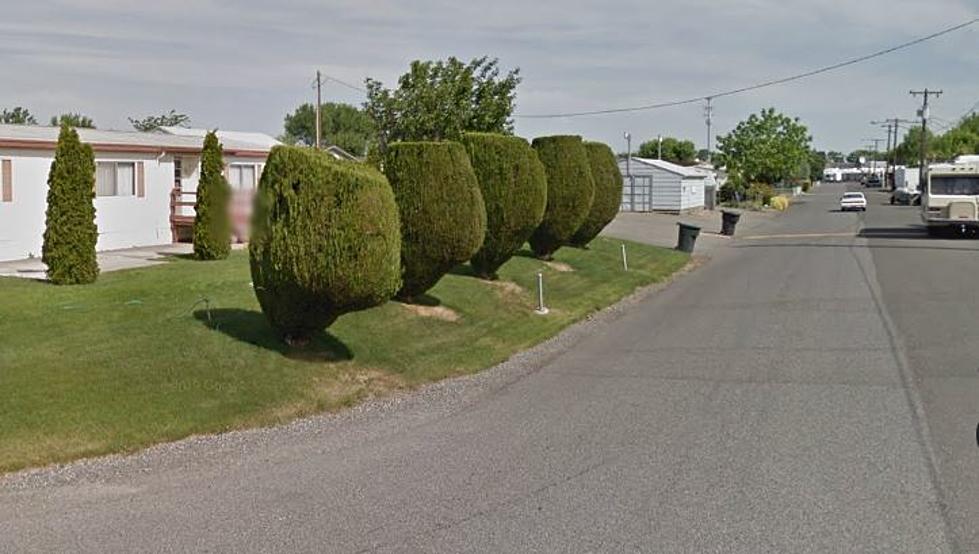 Victim's ID Released in Fatal Pasco Weekend Stabbing, Was 55-Year-Old Man
Area of Mobile park in Pasco Google Street View
The 55-year-old man fatally stabbed over the weekend in Pasco has had numerous brushes with the law.
He was, at the time of his death, facing burglary, drug, and DUI charges in both Benton and Walla Walla Counties, according to the Tri-City Herald. His criminal history dates back to 1984, according to reports.
Bobby Burgess died at the scene in the Riviera Village Mobile Home Park on Road 32 in Pasco. The park is for 55-plus aged seniors, it also reportedly houses some developmentally challenged persons.
 Officers were called to the park around 3 AM where they found Burgess suffering from a stab wound to his chest. Some reports indicate it was a puncture wound, First Responders said he was unable to be saved.
44-year-old Marta Marie Miller of Kennewick was arrested at the facility, without incident. At last report, Miller was being detained on an investigative hold for 2nd Degree Murder.
The investigation continues.
How Many in America: From Guns to Ghost Towns
Can you take a guess as to how many public schools are in the U.S.? Do you have any clue as to how many billionaires might be residing there? Read on to find out—and learn a thing or two about each of these selection's cultural significance and legacy along the way.