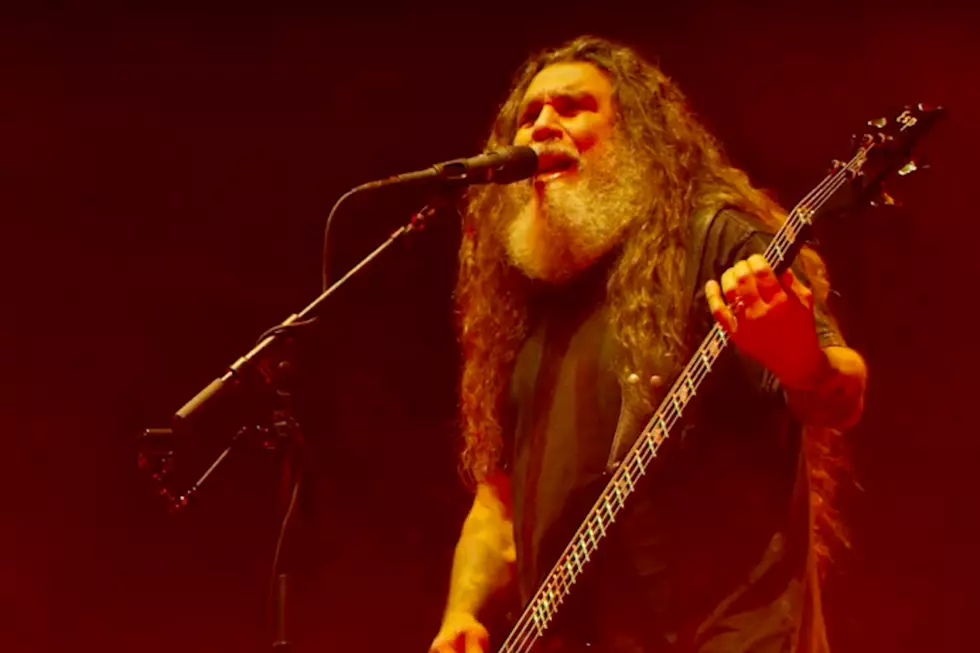 Slayer Unveil Live 'Repentless' Performance From Upcoming Motion Picture
YouTube - Slayer
We're getting closer and closer to Slayer's final goodbye at the end of November, but that doesn't mean they're leaving without a bang. From the upcoming two-part Slayer: The Repentless Killogy, the band has shared a live performance of their set opener "Repentless."
The Repentless Killogy, announced earlier this month, is a two-part motion picture and live performance from their 2017 show at the Forum in Inglewood, Calif. This recorded live rendition of "Repentless" showcases Slayer's legacy not only as an extravagant live band, but one of the best names in metal history overall. From the spectacular pyrotechnics to the eagerness of the crowd, the video proves the band is a must-see before they cease touring.
The motion picture portion of the upcoming release is a short film that begins with the music videos for "You Against You," "Repentless" and "Pride in Prejudice" in chronological order. Jason Trost and Danny Trejo are among the many actors from the original videos who make their return for the short film, which was written and directed by BJ McDonnell.
The two part special will be available Nov. 8 on Nuclear blast. Pre-orders come with an instant download of the live version of "Repentless." Slayer's "Final Campaign" tour leg kicks off Nov. 2 and wraps up in Los Angeles at the end of the month. Get tickets here, and watch "Repentless" below.
The 50 Best Metal + Hard Rock Live Bands of All Time