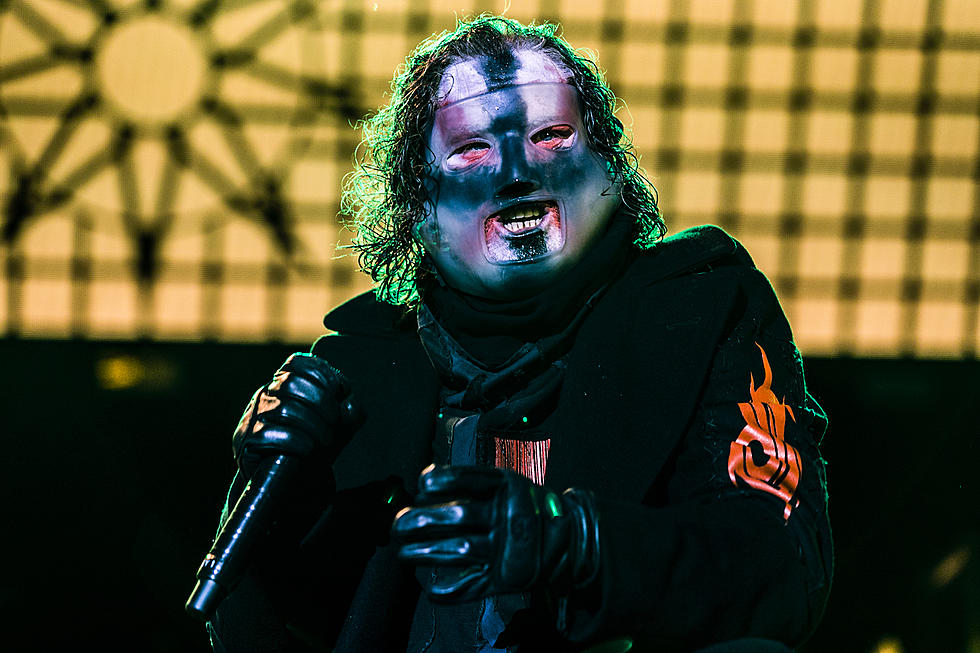 Watch Slipknot Play 'Solway Firth' Live for the First Time
Matt Stasi, Loudwire
With six full-length albums now under their belt, Slipknot have quite a large catalog of songs to choose from when arranging their live set list. "Solway Firth" was released in July as the band's second single from We Are Not Your Kind, and they performed it live for the very first time last night (Aug. 11) in Chicago.
Noticeably one of the heaviest songs on the new album, it appears to be a new favorite among the maggots. Having just released the album a few days ago, it seemed like the perfect time for the Knot to introduce another new track live, following "All Out Life" and "Unsainted."
However, in order to make room for "Solway," the group opted to leave out "Disasterpiece" from Iowa. No slitting throats and f--king wounds for Chicago this time around, we'll have to wait and see if the change is permanent going forward or if they switch it up a bit.
Watch fan footage of "Solway Firth" below.
Slipknot Debut "Solway Firth" Live in Chicago
Check out Slipknot tickets here so you can witness "Solway Firth" live in action.
Slipknot's 10 Most Disturbing Lyrics